NXTZEN Product Sales
Amazing Dents N Detail are Authorised NXTZEN Maintenance Product Sales Agents
Purchase from our Airport West / Melbourne Store in Victoria or contact us to arrange an order for delivery
---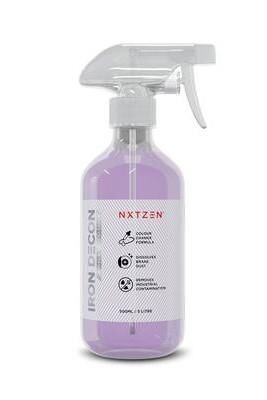 NXTZEN Iron Decon

$29.95
Size: 500ml
NXTZEN Iron Decon is a safe, yet strong cleaner that reacts with ferrous particles and removes brake dust from wheels and industrial contamination from the surface of painted body panels.
Iron Decon is a low odour, colour change formula to indicate when contamination has been dissolved from the surface and ready for rinsing.
Colour change formula
Dissolves brake dust
Removes industrial contamination
Use NXTZEN Iron Decon periodically for ceramic coating maintenance to dissolve bonded particles and maintain the hydrophobic effect of your coating!
---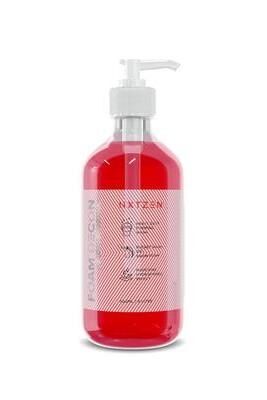 NXTZEN Foam Decon
$19.95
Size: 500ml
NXTZEN Foam Decon is a heavy duty cleaner designed to strip surface grime and maintain the hydrophobic effect of your ceramic coating.
Foam Decon is a high foaming formula suitable for use in a foam lance as a pre-wash snow foam and/or as a bucket wash concentrate.
Mix NXTZEN Foam Decon 1:10 in your foam lance and spray a thick layer of soap suds over the vehicle. Foam Decon is "ceramic coating friendly". That means while it's not pH neutral, it is effective at removing grime and works at a pH level safe for any quality ceramic coating.
Letting NXTZEN Foam Decon dwell for a few minutes will help strip the excess surface grime from the surface. Then rinse and follow with a bucket wash for best results. Used regularly, NXTZEN Iron Decon will help maintain the hydrophobic effect of your ceramic coating.
---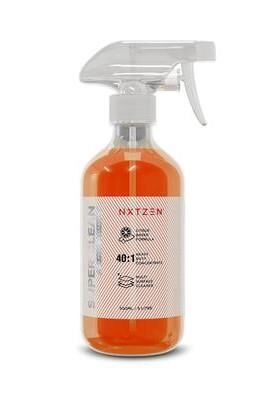 NXTZEN Super Clean

$14.95
Size: 500ml
NXTZEN Super Clean is a highly concentrated citrus based All Purpose Cleaner designed for cleaning of interior and exterior automotive, marine and industrial surfaces.
Super Clean can be diluted up to 40:1 for delicate interior surfaces, or undiluted for the most powerful cleaner of oil based contamination.
Use NXTZEN Super Clean periodically to strip stubborn road grime from painted panels and maintain the hydrophobic effect of your ceramic coating!
---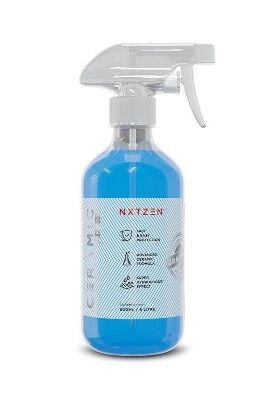 NXTZEN Ceramic Xpress

$39.95
Size: 500ml
NXTZEN Ceramic Xpress is the fastest and easiest way to protect your vehicle using the latest Graphene nanotechnology.
Ceramic Xpress crosslinks with all exterior surfaces of your vehicle to create a matrix of nano particles to help shield from environmental and UV damage. Apply Ceramic Xpress to paint, glass, plastic trim, wheels, chrome or vinyl and gel coat marine surfaces for seasonal protection.
NXTZEN Ceramic Xpress can be applied to dry surfaces, wet surfaces or sprayed on and rinsed off for protection on intricate surfaces like wheels. Use Ceramic Xpress as a maintenance product for your ceramic coating and as a drying aid when washing.
---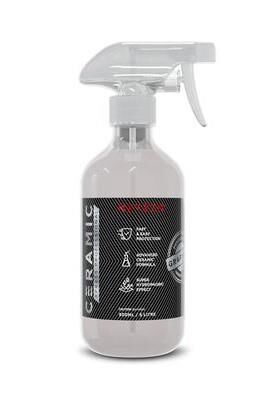 NXTZEN Ceramic Xpress Pro

$49.95
Size: 500ml
NXTZEN Ceramic Xpress Professional is an advanced formulation of our spray on ceramic coating featuring the latest graphene nanotechology.
Ceramic Xpress Pro is the fastest and most durable protection yielding professional results in a spray application. The Ceramic Xpress Pro coating instantly crosslinks with hard exterior surfaces, creating a matrix of nano particles that are highly resistant to chemicals and provide up to 12 months of protection.
For best results as a stand alone ceramic coating, NXZEN Ceramic Xpress Pro needs a perfectly clean and decontaminated surface for bonding. Alternatively, Ceramic Xpress Pro can be used as a maintenance coating to boost performance of other ceramic coatings. The resin in Xpress Pro can also conceal micro marring in the clear coat to enhance the appearance of the vehicle.
---